Assessing "Value" in Cultural Heritage, by Neil Forbes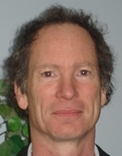 Undeniably, Europe is a fabulous repository of cultural heritage. Furthermore, it is widely recognised this cultural heritage is an important component of collective and individual identity and that it contributes to the cohesion of the EU and to the creation of links between citizens. At the same time, a number of challenges and pressures threaten to undermine this immeasurably rich endowment. The over-riding need, it is said, is to promote cultural heritage's intrinsic value. But what is meant by 'value' in this context? To whom and why may any one, particular manifestation of cultural heritage said to be of value? Emerging from centuries of intra-European conflict and the consequences of European colonialism, European society is defined by its diversity, pluralism and heterogeneity. Both ancient traditions and contemporary culture are celebrated and sometimes contested. As a result of Europe's shared history, a set of values (tolerance, respect for individual rights, democracy and freedom of expression) are commonly-espoused. How are these values to be translated into decisions around cultural heritage? When the various legal, socio-economic, political or religious values upon which both European society and cultural heritage are based come into conflict with each other, how should they be reconciled? Or, indeed, are there alternative value-systems that need to be considered and given weight when debating matters of policy and practice? This presentation will seek to illustrate a few of the issues involved by drawing on selected examples of contested values around cultural heritage.
Neil Forbes is Professor of International History and Director of Research at Coventry University, with a wide-ranging portfolio of university responsibilities. His research interests and publications lie in the following fields: the impact of the World Wars on Britain and Europe, especially in relation to conflict heritage, contested landscapes and the memorialisation of war; creative archiving and cultural heritage; the processes of financial stabilisation in Europe after the First World War; Anglo-American relations and the rise of the Third Reich; the interaction of foreign policy formulation and diplomacy with the business practices of multinational enterprise during the interwar years. He has played a leading role in a number of major UK and EU research projects.
Digital art and digital cultural heritage in China, by Xiao Chun Situ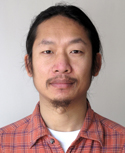 This work focuses on several aspects of digital art and digital cultural heritage.
The first part attempts to describe how Chinese artists, Chinese art critics and Chinese media think about "digital". The presentation of the personal experience and the interviews of some artists, critics, galleries and art organisations directors are aimed to understand the effect of the "digital" on the creative process and to give a personal opinion about the Chinese digital art's status quo.
Main objective of the second part of this work is to investigate the state of digitalisation of cultural heritage in China, with a focus on libraries, museums and galleries.
The data on digital cultural heritage has been acquired from the UNESCO reports, in order to understand which digitalisation projects were already completed and which organisations are working at it. This issue will be discussed according to the introduction and implementation of the Chinese government's directives, showing how the governmental organisations are working and providing some indications about what is on plan.
Finally, this study raises a broader question: what is the future of digital culture?
Situ Xiaochun was born in 1973 in Beijing, China. He is sculptor, multimedia artist and journalist.
He is Manager of the Situ sculpture art studio, member of the Chinese National Urban Sculpture Construction steering committee and collaborator of the NIO art studio and the BeiQing art studio. His production includes works of sculpture, photography, painting, installation and digital art.
He is Art Consultant of the Digitalmeetculture.net online magazine and art editor and reporter at the Beijing Youth Daily.
Since 1994, he has been using digital technologies for many of his artistic creations, ranging from digital imagery to electronic music, interactive videos, sculpture, sound installations, image installations and multimedia installations.
Xiaochun is musician and guitarist: he founded the first death metal band in China.
After the degree in 1997, at the Sculpture Department of China Central Academy of Fine Arts, he began participating in many exhibitions and competitions, among which the 48th Venice's Biennial, the Beijing Youth Sculptor exhibition, the Korea-China exhibition, the BQ Media and Art exhibition and the No Net exhibition.
In 2011, his sculptures You Me Him and Secret of Soul won excellent awards at the 798 Art Festival outdoor exhibition in Beijing.
In 2012, with the city sculpture Life, he was awarded at Sanya's international city sculpture contest. In the same year, the sculpture You Me Him was awarded at the China international steel sculpture contest.
In 2013, his statue of ATP president Brad Drewett was unveiled at the China National Tennis Center in Beijing.
He is moreover author of the sculpture Water of Life, trophy of the "World Top 10 Car" design competition held in 2013 on occasion of the fashion magazine Trends Car's 10th Anniversary.
In 2014, his sculpture Energy was awarded at Pingtan's international sculpture contest. In the same year, he was awarded at the "South-North water diversion project" sculpture contest for the work Realize.
Xiaochun won moreover several journalism awards, such as the China Journalism award in 1999, the 10th Beijing Journalism award in 2000, the 15th in 2005 and the 16th in 2006.
Broadcast Archives as Cultural Heritage: can the BBC engage as well as it informs, educates and entertains? By Bill Thompson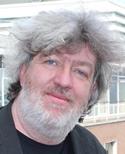 The BBC is a broadcaster of international importance, and since its foundation in 1922 it has created and commissioned many significant radio and television programmes, some of which are preserved in its extensive archive.
Now that this material is being digitised for rebroadcast, online distribution, and preservation new forms of access and engagement become possible, outside the traditional broadcast frameworks.
The BBC's mission is to inform, educate and entertain – but can it now engage as a store and source of cultural heritage in addition to being a commissioner and broadcaster?  Can it permit unmediated access to the cultural assets it creates, or will the broadcast model always require mediation and control? And what impact will technological innovation have on the BBC's future role?
Bill Thompson has been working in, on and around the Internet since 1984 and spends his time thinking, writing and speaking about the ways digital technologies are changing our world. He is the Head of Partnership Development in the BBC's Archive Development Group, building relationships with museums, galleries and other institutions around ways to make archive material more accessible and a Visiting Professor at the Royal College of Art.
Bill appears weekly on Click on BBC World Service radio, writes a monthly column for Focus magazine and is an advisor to a range of arts and cultural organisations on their digital strategies. He is a member of the board of Writers' Centre Norwich and of the Collections Trust and was for many years a Trustee of the Cambridge Film Trust. He built and manages the Working for an MP website.
During the 1990's Bill was Internet Ambassador for PIPEX, the UK's first commercial ISP where he developed websites for Comic Relief, the Edinburgh Fringe and Anne Campbell MP, before moving to Guardian Newspapers as head of new media. He established the paper's first website in 1994 and was responsible for many online projects including Eurosoccer.com in 1996.
Personal relationships and the formation of cultural heritage: The case of music composers in history, by Karol Jan Borowiecki
Using data on the lives of 522 prominent music composers born in the 18th and 19th centuries, this presentation shows how creative clusters formed in Paris, Vienna and London. Locating in a musical city greatly increased a composer's productivity: living in one of the three music capitals led composers to produce one additional important work every three years.
These benefits are attributable to locating in places with a large number of fellow composers, as opposed to historical cluster locations or large cities in general, and signify the importance of personal relationships in the formation of cultural heritage.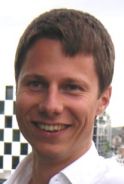 Karol Borowiecki is Associate Professor at the Department of Business and Economics at the University of Southern Denmark. He holds a PhD in Economics from Trinity College Dublin, where he has been also serving as an Adjunct Lecturer and Academic Coordinator. His MA and BA have been obtained in Economics and Finance from the University of Zurich. As an exchange student he participated also at an MBA-program, jointly offered by MIT and Fudan University, in Shanghai. He is ranked among the top 1% young economists (ranked 157 out of 19710, Ideas RePEc) whose first publication of any kind appeared fewer than 10 years ago. He focuses in his research primary on cultural economics and economic history. Most of his work touches also on urban economics (creative clusters) and labor economics (especially migration of creative people). He is interested in the historical incidence, development and long-term importance of cultural heritage and artistic activity in Europe.